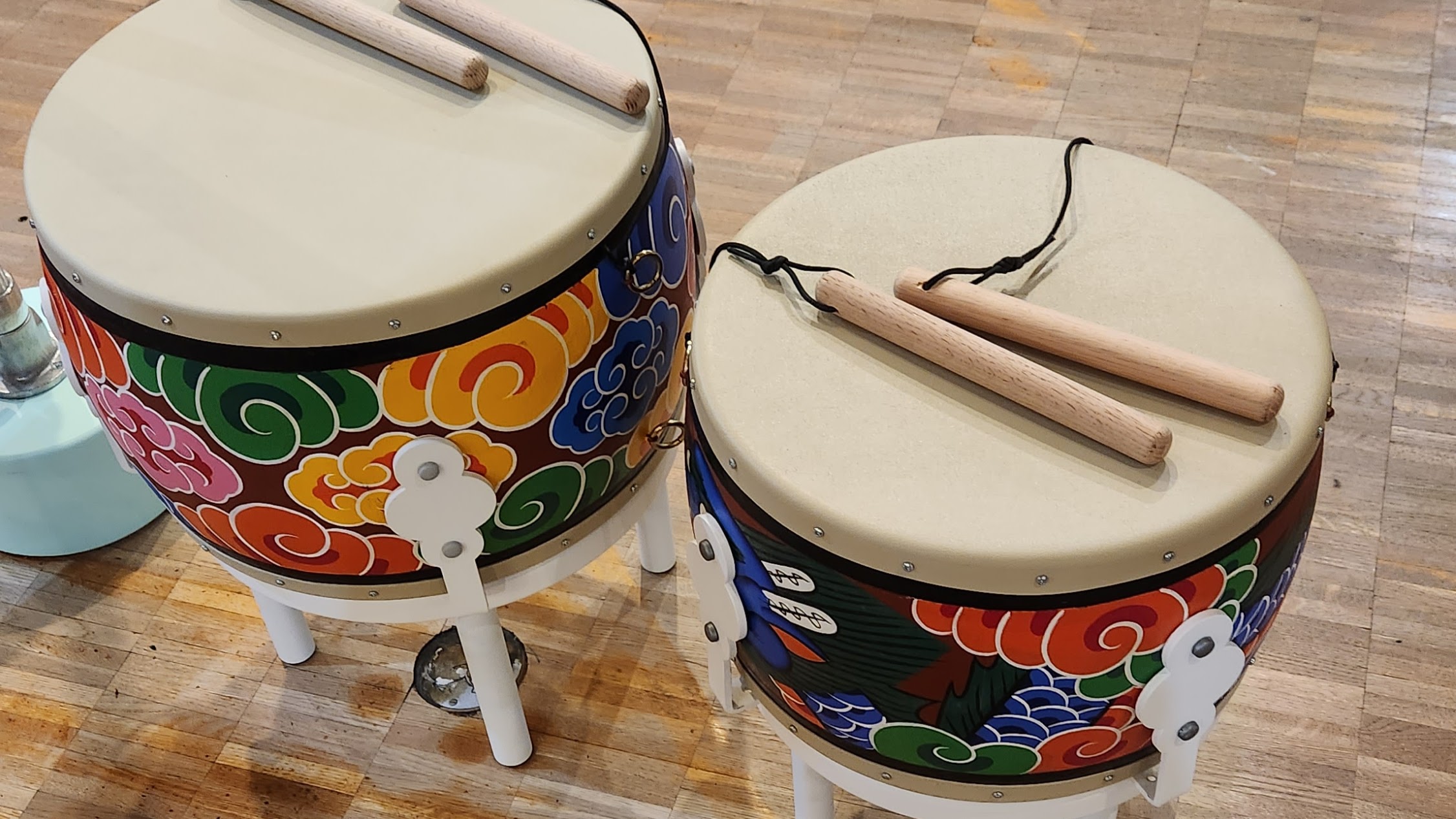 Music of Asia
A gift to Adventure! from the Freeman Foundation and the Association of Children's Museums: experience percussion instruments of Japan, China, and South Korea!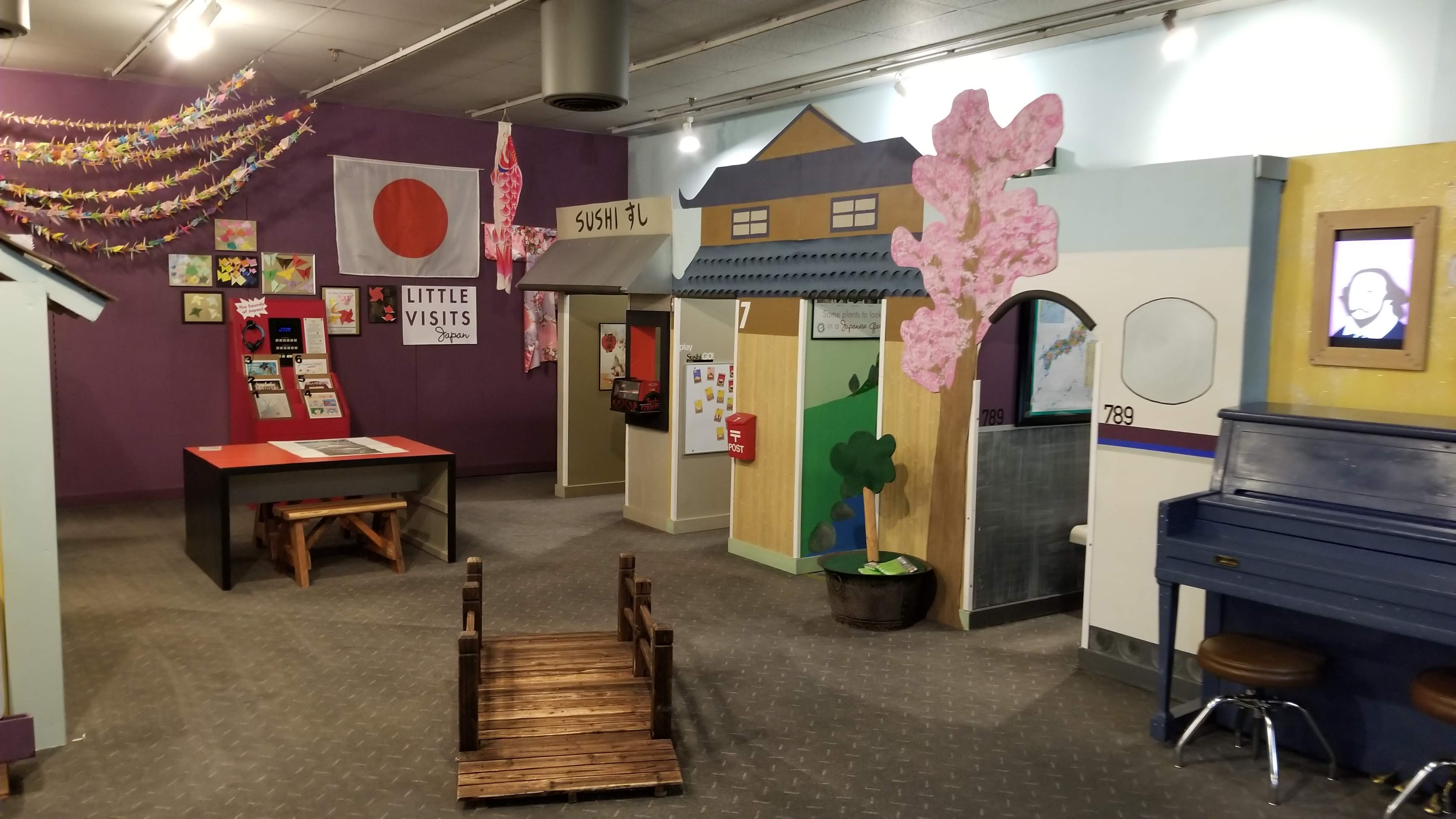 Little Visits Japan
Serve a sushi, tayaki, and ramen feast to your family, fold an origami crane, ride the Shinkansen high speed rail, and explore a Japanese house and garden.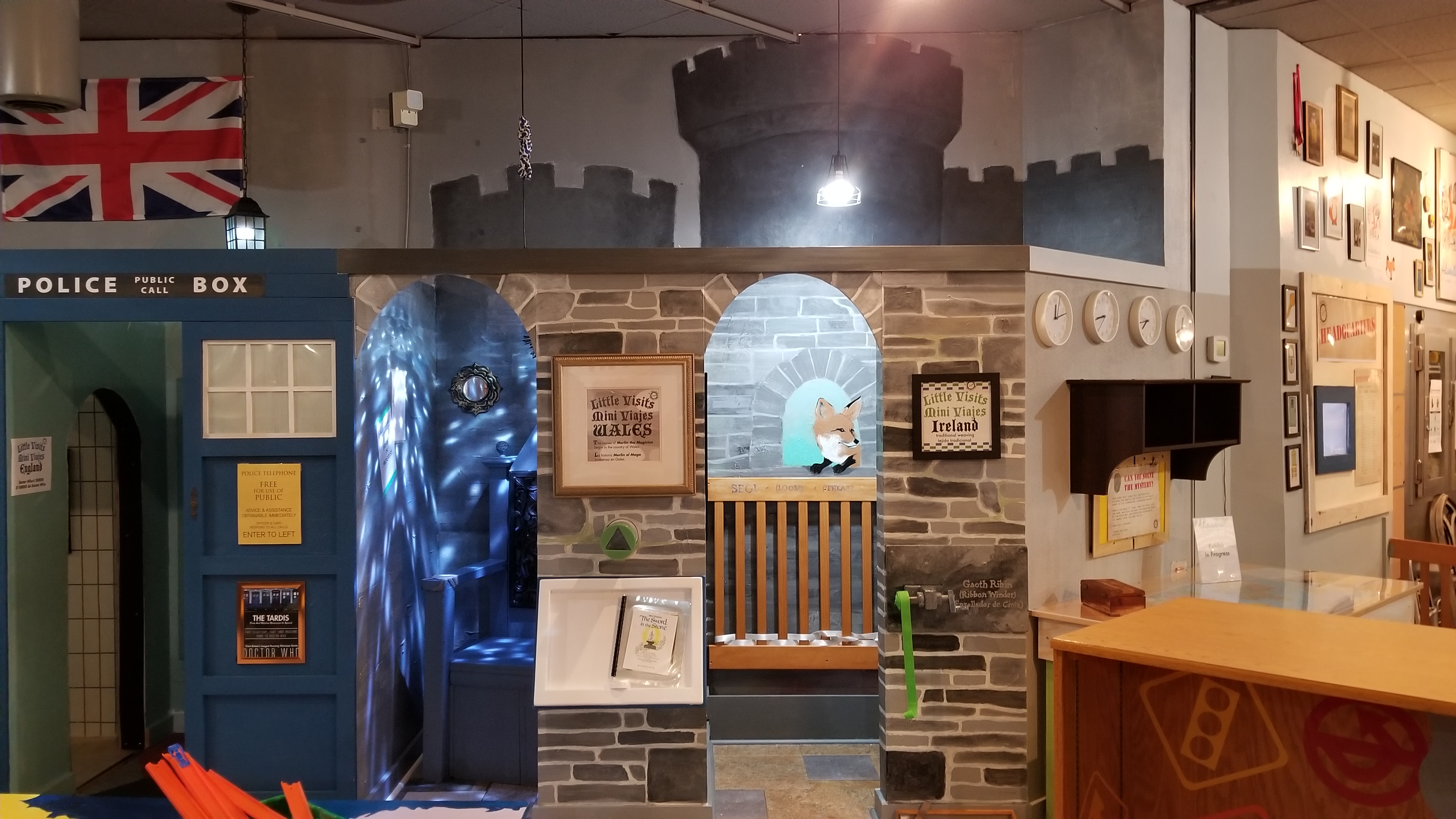 Little Visits United Kingdom
Play golf, hop aboard a sound-reactant TARDIS, visit Merlin the Magician's magical light display, and weave on a loom.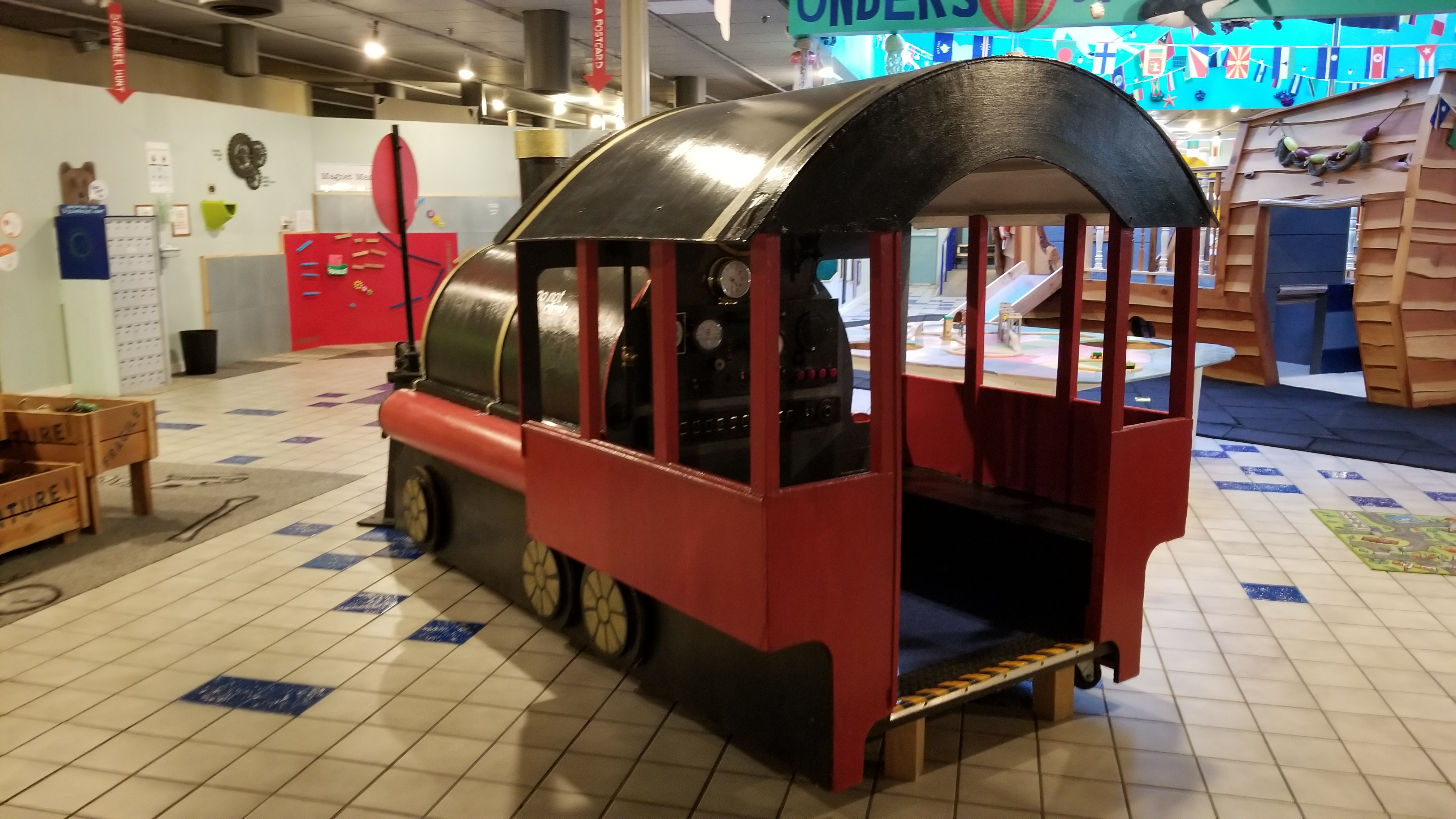 Trains
In addition to taking a ride on our Express Train engine, you can also build your own train tracks on our giant train table featuring a map of the United States!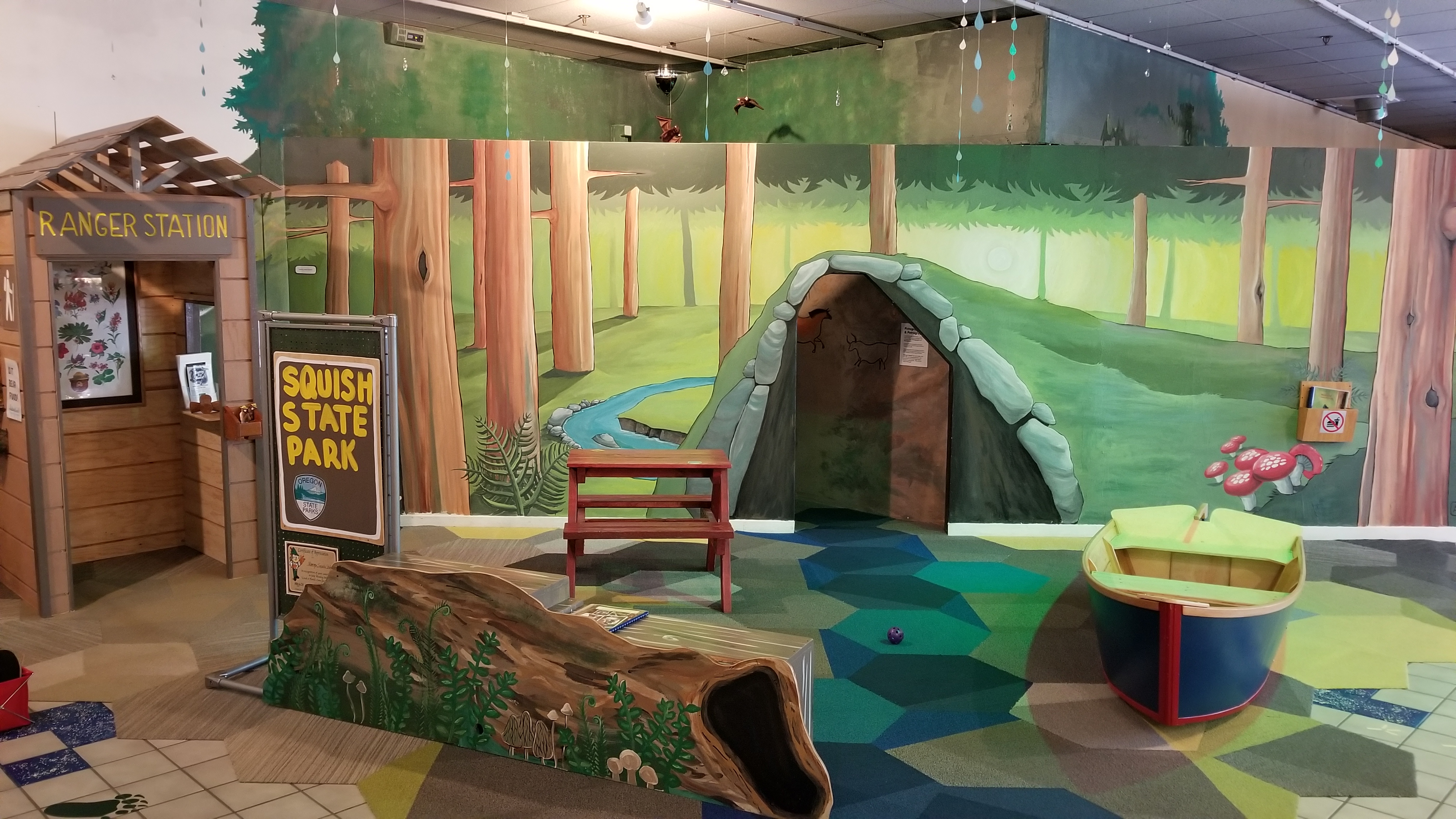 Squish! State Park
Visit a quiet forest and explore a cave, make animal prints, and ride in a motor boat. You can also learn about fire safety, boat safety, animal tracks, and the environment!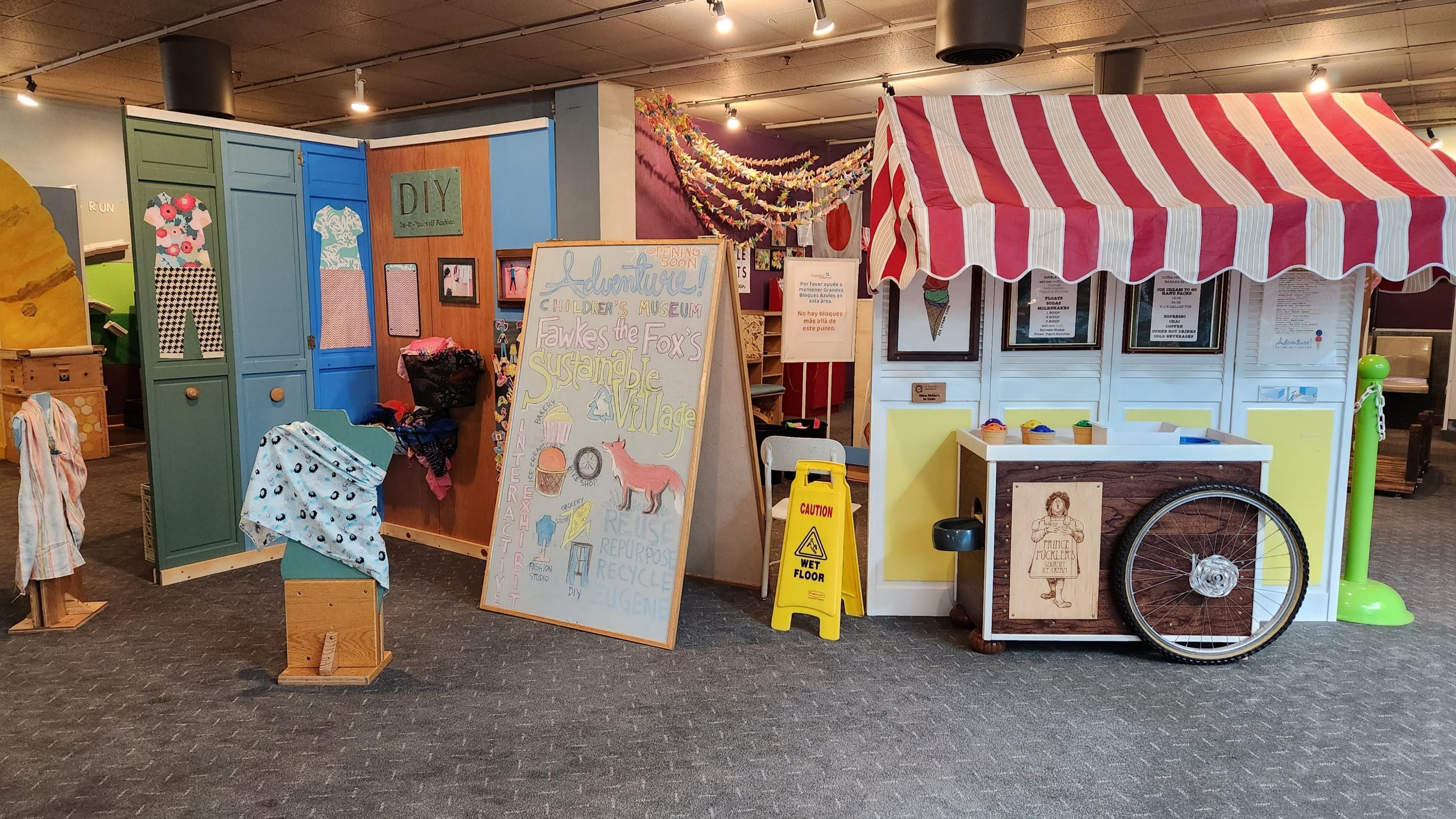 The Sustainable Village
Commissioned to first appear at the Riverfront Festival in 2022, the Village highlights creative recycling and repurposing projects in the form of an interactive city.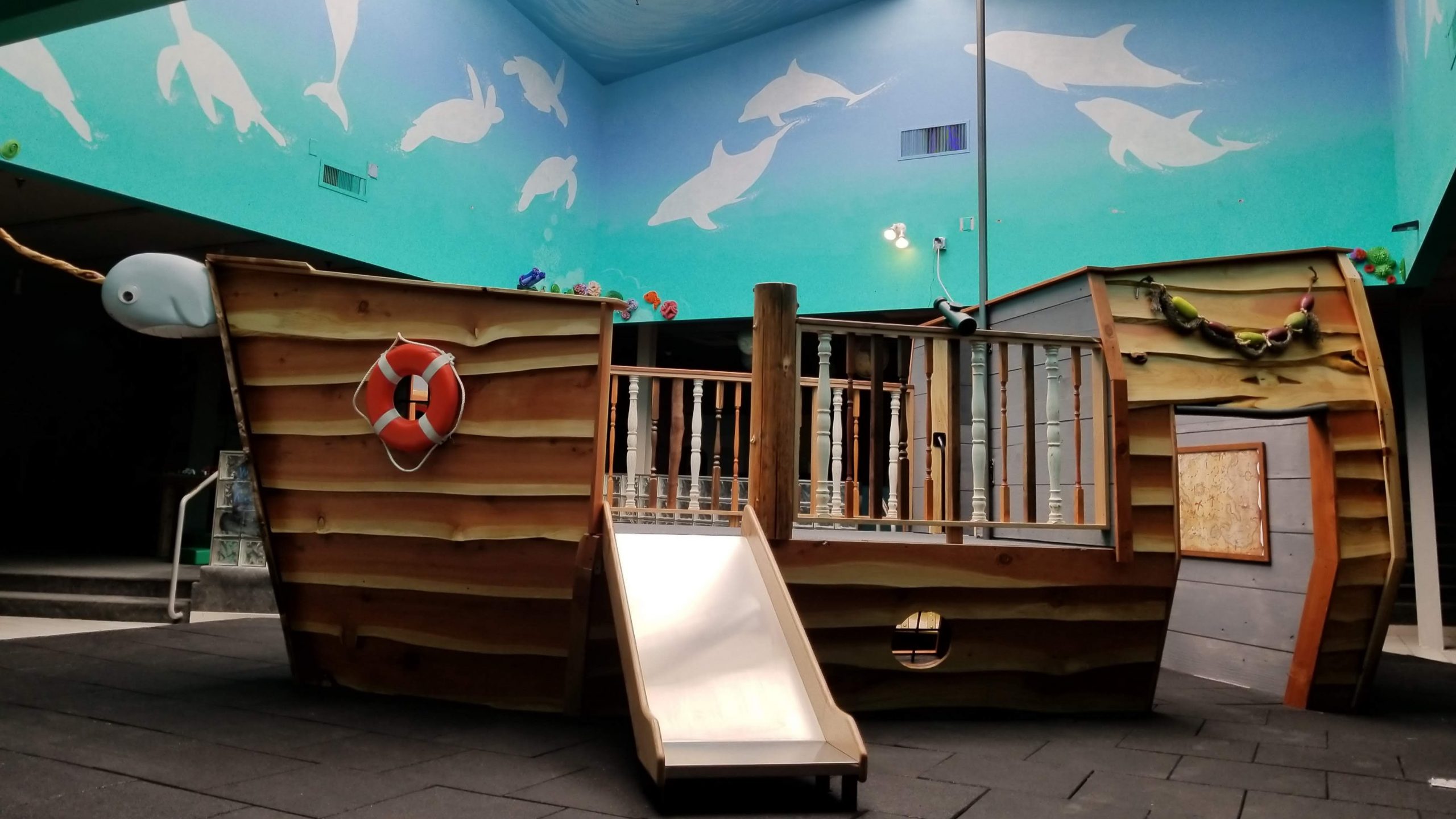 Undersea Sunken Ship
This heirloom-quality sunken ship play structure was built locally for us by Urban Lumber Company. Climb, slide, and peek at the lost treasure below deck!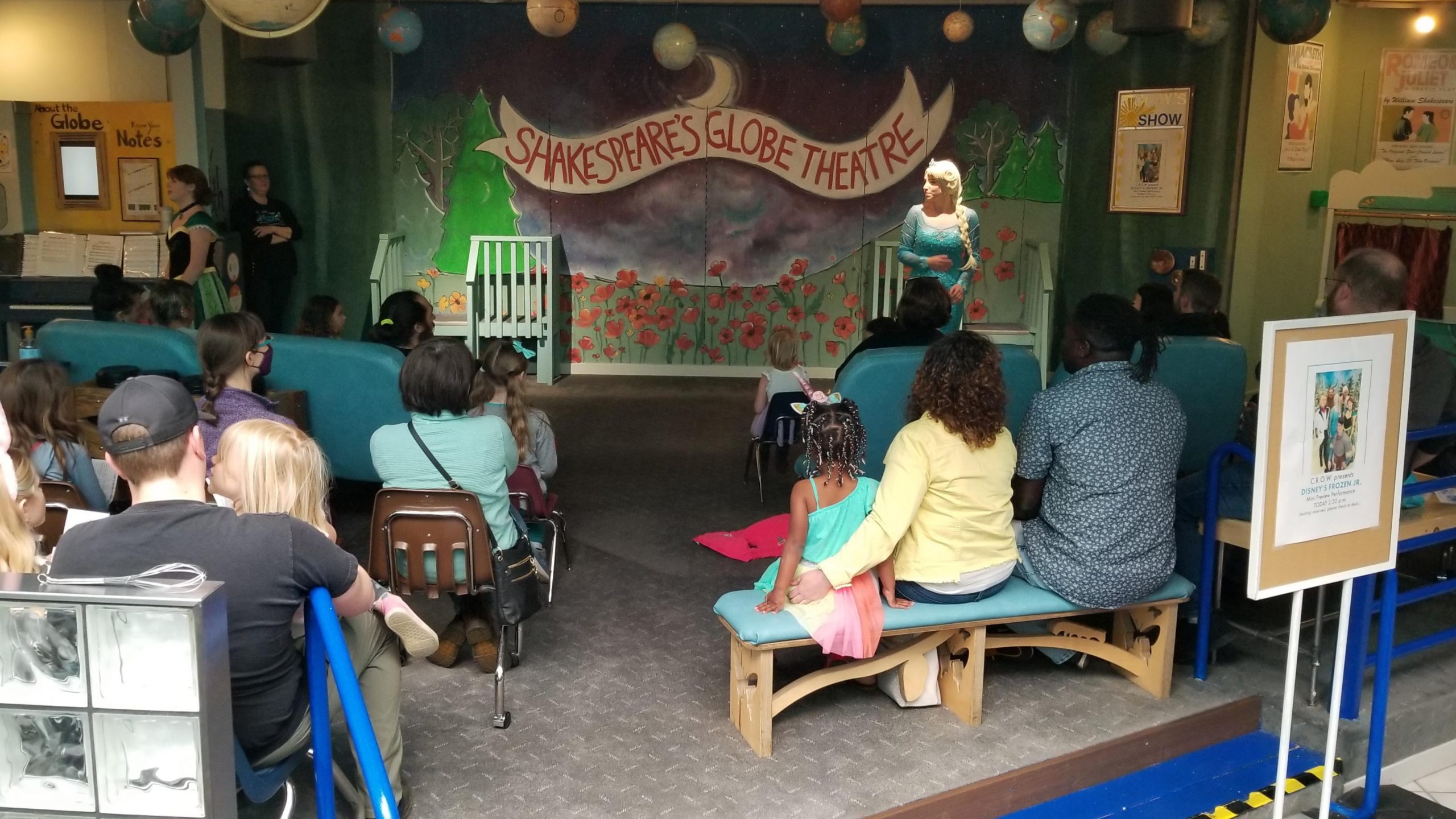 Shakespeare's Globe Theatre
Play music, put on shows with puppets & costumes, and catch scheduled performances and classes too! Learn about theater from posters and slides.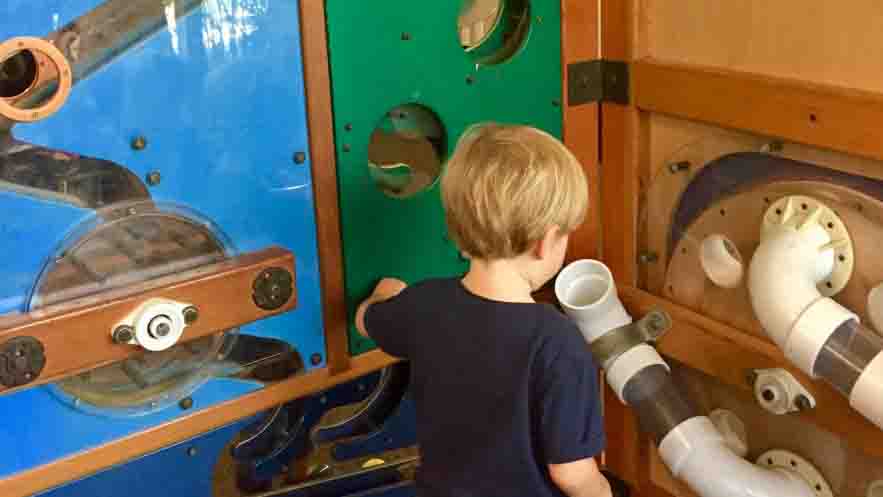 Kid-Powered Tennis Ball Machine
Work as a team to power this machine! Tennis balls move up corkscrews, down ramps, launch from a tube, and more! Gift from Palo Alto Junior Museum and Zoo.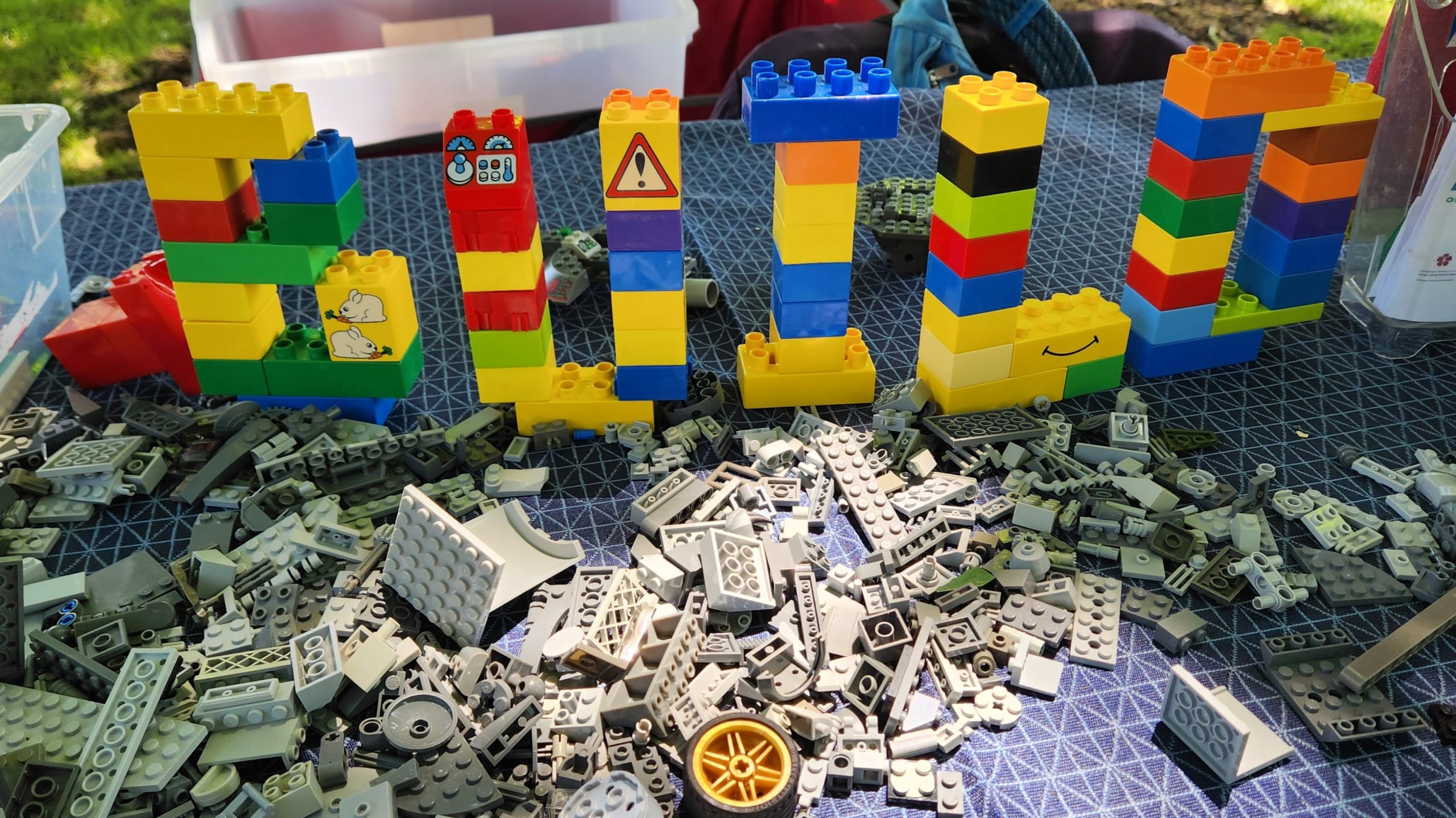 Brick Build Lego Bar
Bins of Lego and Duplo, a huge pixel art mural made by visitors and staff, instruction books and more! This exhibit is being expanded in our new expansion area in 2023!
Art Lab
Use our curated materials to make seasonal crafts and creations, paint with water, draw with chalk, and take home a coloring sheet! There's so much to do in the Art Lab!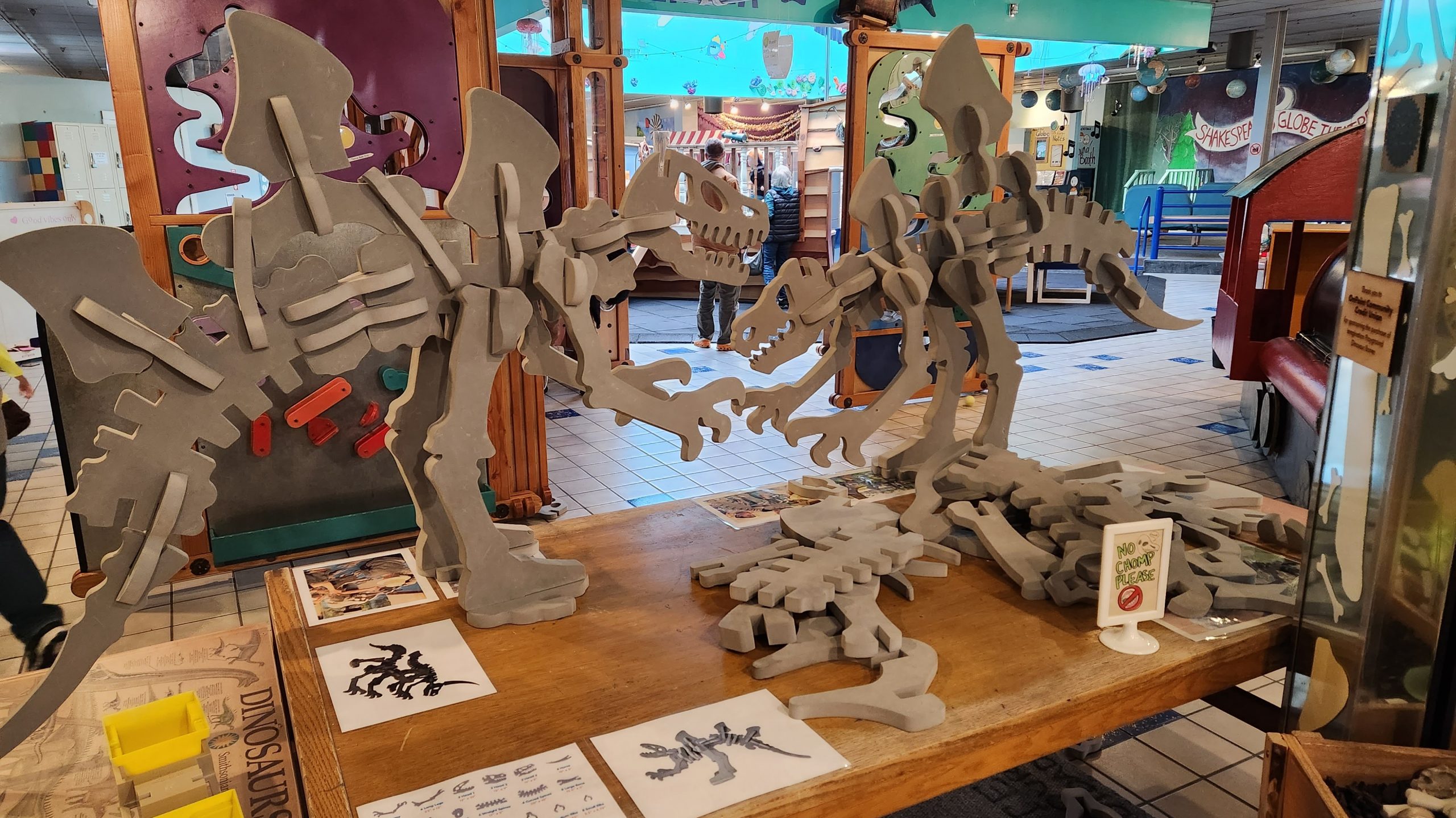 Dig Site
Use foam fossils to create dinosaur skeletons! Dig fossils (real and simulated) from our dig tables! Play with dinosaur models and learn dinosaur facts!
WHAT ELSE IS THERE TO DO AT ADVENTURE! CHILDREN'S MUSEUM? Visit our Magic & Mystery exhibit, experiment with solar energy, visit a farm, go on a scavenger hunt, take care of animals in our vet clinic, make pictures in sequins on our Wonder Wall, create car tracks & play with gears on our magnet wall, send a honey-colored scarf up a wind tube, build on a giant Glow Bright, read biographies of people who make a difference, attend an art class or sensory activity in our classroom, draw a dragon, build a castle, build a house, play with your favorite people, laugh, learn, have FUN!