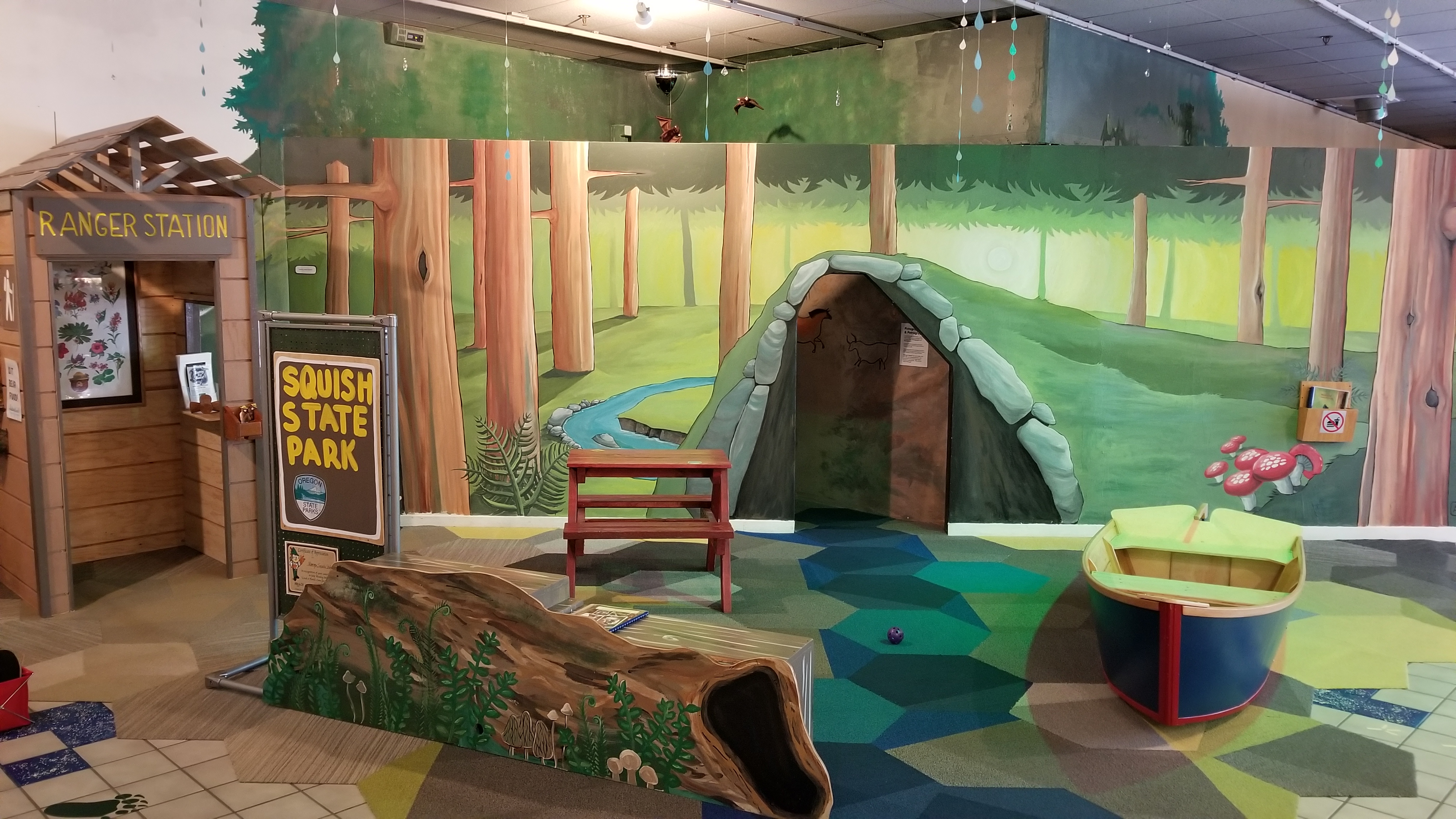 Squish! State Park
Visit a quiet forest, and explore a cave, make animal prints, and ride in a motor boat. You can also learn about fire safety, boat safety, animal tracks, and the environment!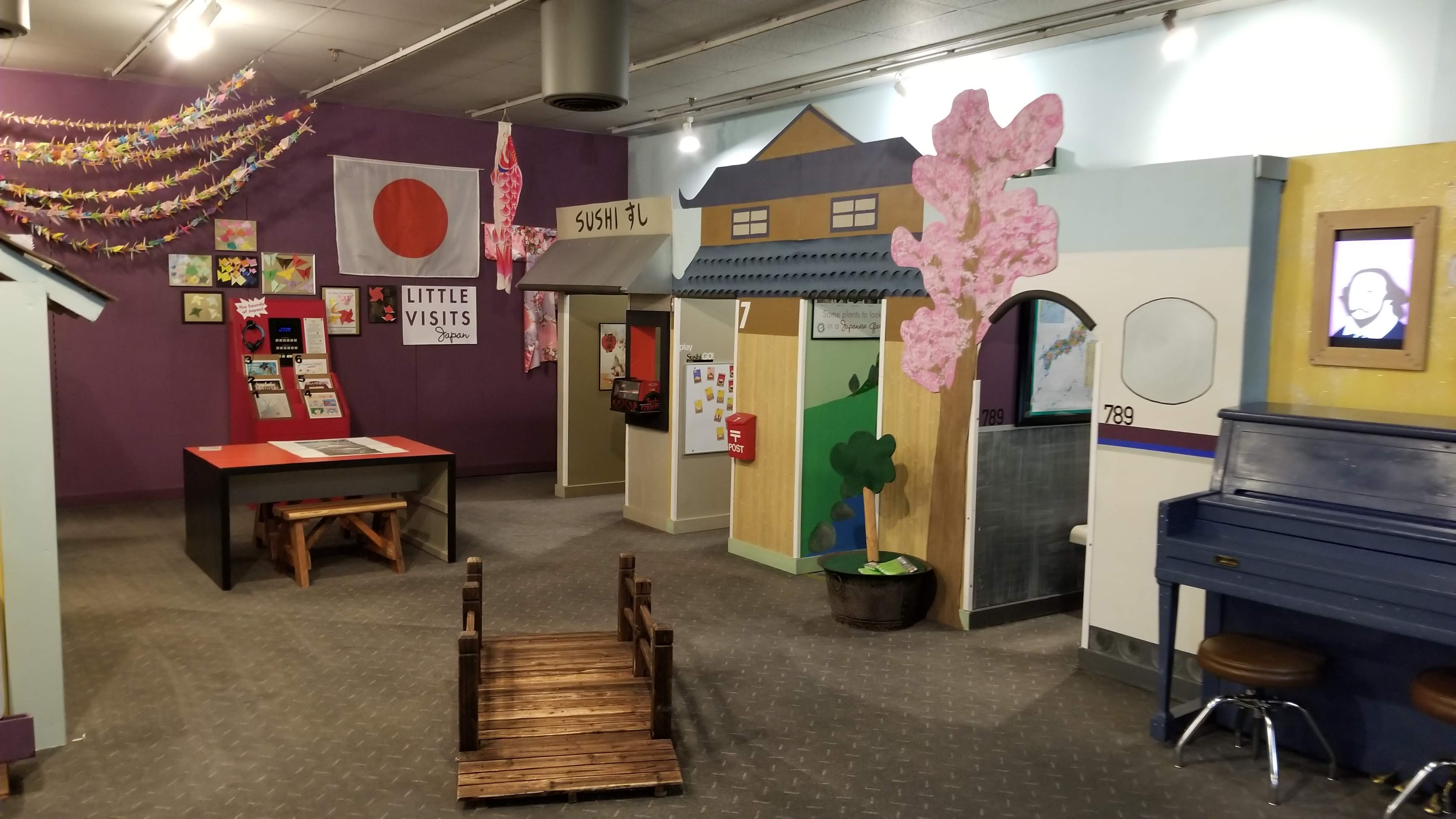 Little Visits Japan
Serve a celebratory sushi feast to your family, fold an origami crane, ride the Shinkansen high speed rail, and explore a Japanese house and garden.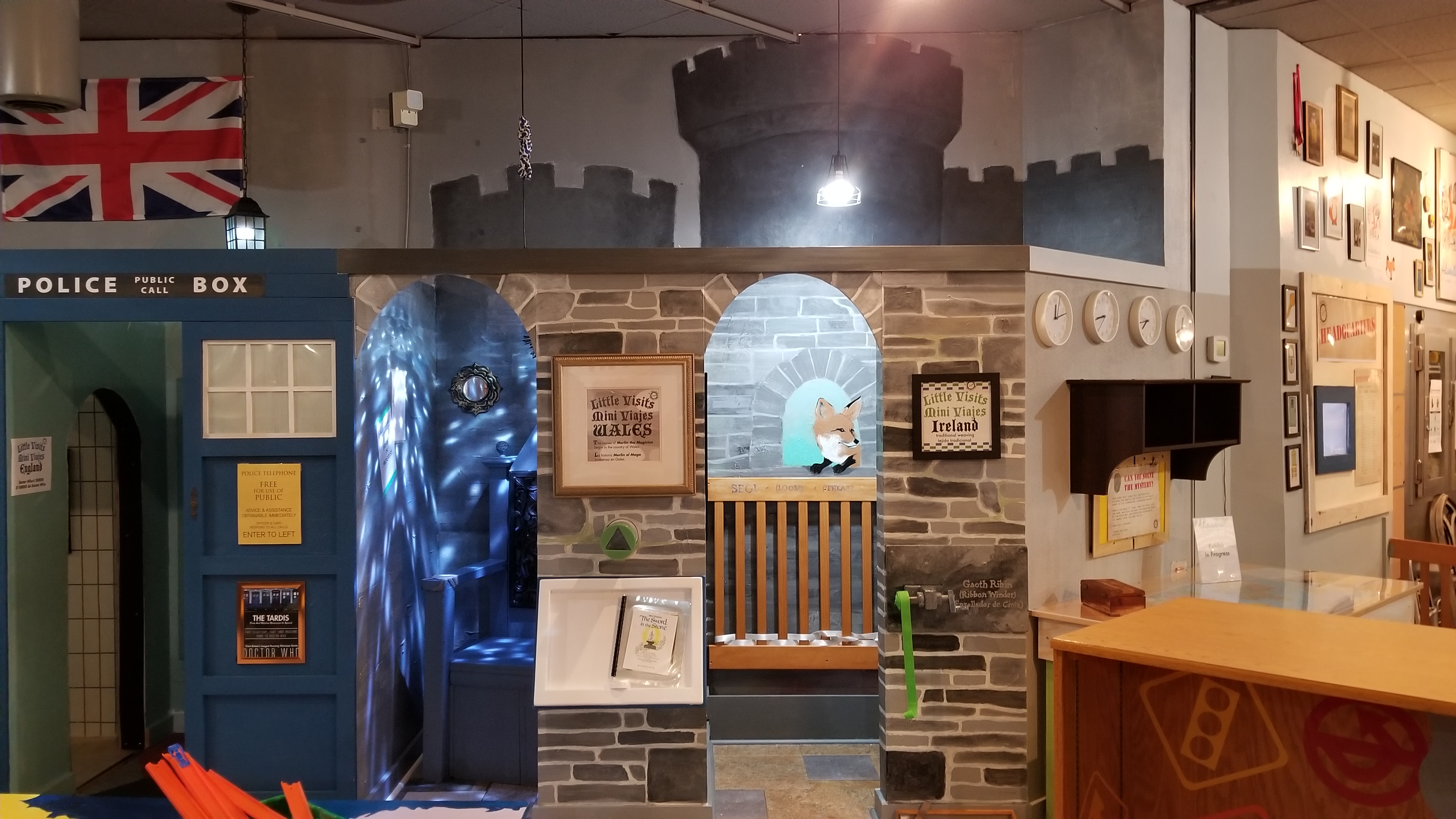 Little Visits United Kingdom
Play golf, hop aboard a sound-reactant TARDIS, visit Merlin the Magician's magical light display, and weave on a loom.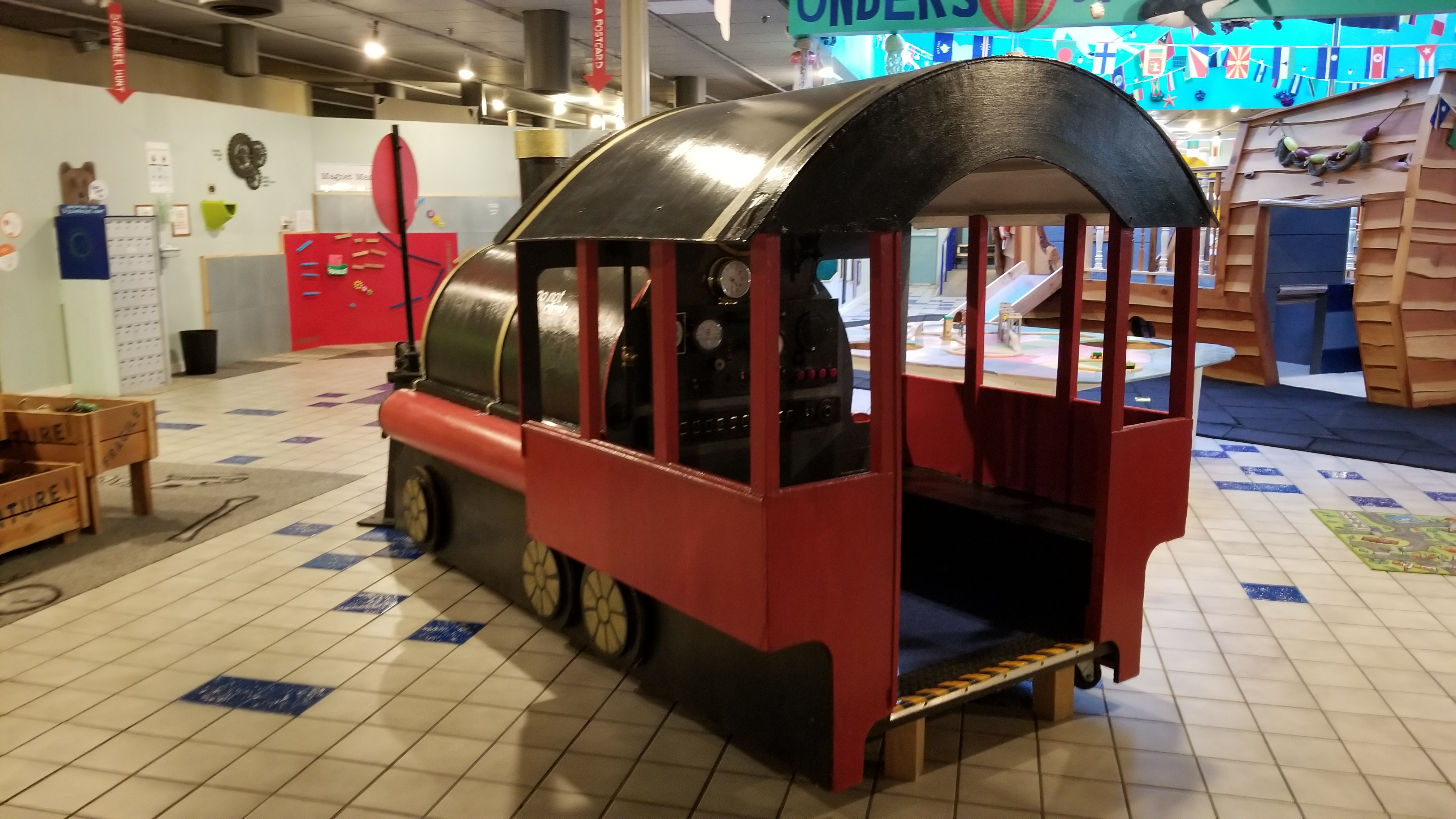 Trains
In addition to taking a ride on our Express Train engine, you can also build your own train tracks on our giant train table featuring a map of the United States!